From 2016-2018, we were the leading team for Pantene Thailand, where we were responsible for the local maximisation work. We gave birth to three work in the span of three years that helped create a stronger relationship between Pantene and Thais through successful sales results and brand love marks. 
In additional the work also won several awards and gained recognition regionally and globally.

A SONG DEDICATED TO ALL "HOT GIRLS" WHO ARE DARE TO BE #SUMMERSTRONG! 
For Pantene's Summer Limited Edition package, we celebrate the product's fun summer spirit and playful design with a song that soundtracked the hottest and the funnest time of the year: Songkran. In a collaboration with Golf Fucking Hero (the country's leading hip-hop and rap artist) and Lydia (The winner of Thailand's The Mask Singer 2017).
Titled Hot Girls, the song is an ode to Thai women who are stronger than the sun. As opposed to what many beauty products suggest in Thailand (that the sun is the enemy of our beauty), we give our full supports to all ladies to live up to our tropical paradise promise.
We also created a crowd-sourcing music video where Yaya (Pantene Thailand's brand ambassador) invited everyone to send a video of them going #summerstrong. 
The song and the music video were a big hit, gained top popularity on Joox, Spotify and Apple Music and in return, the brand love mark gets more prominent. The products were sold out before the summer ended.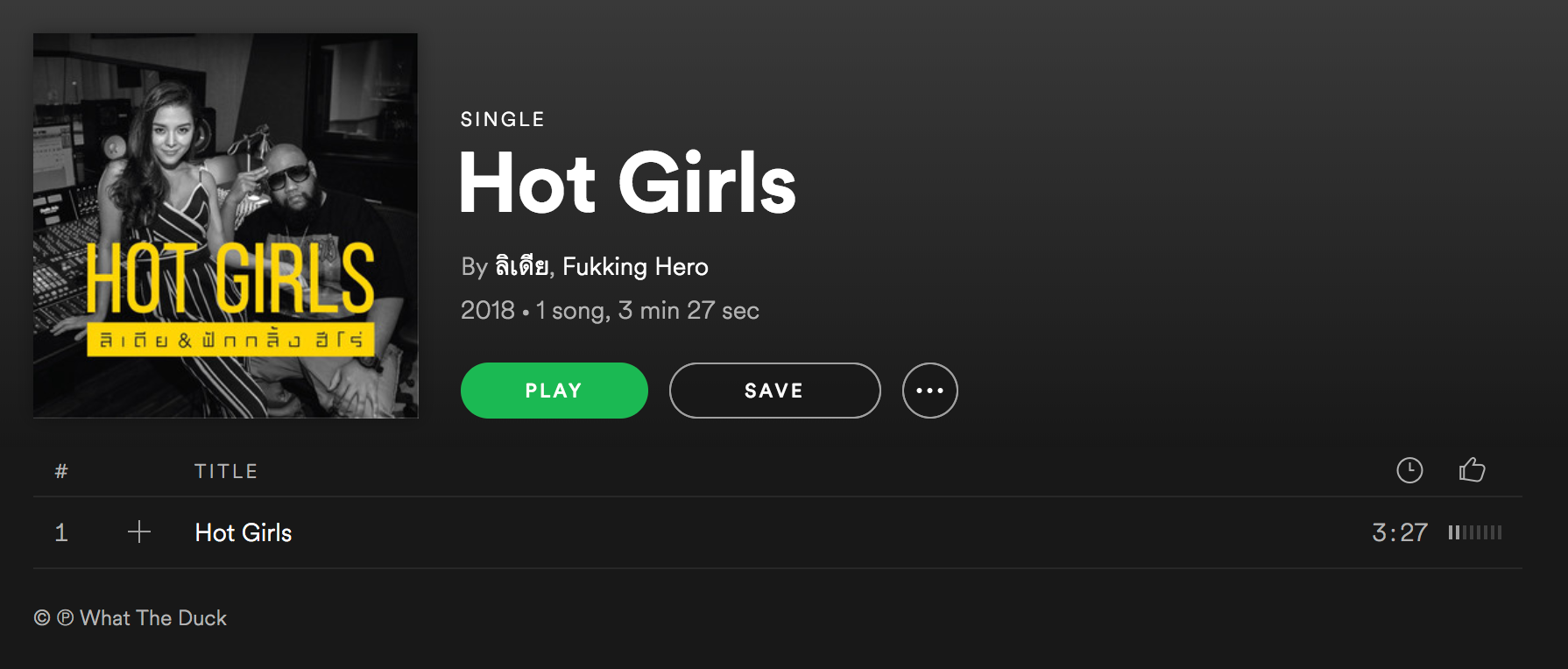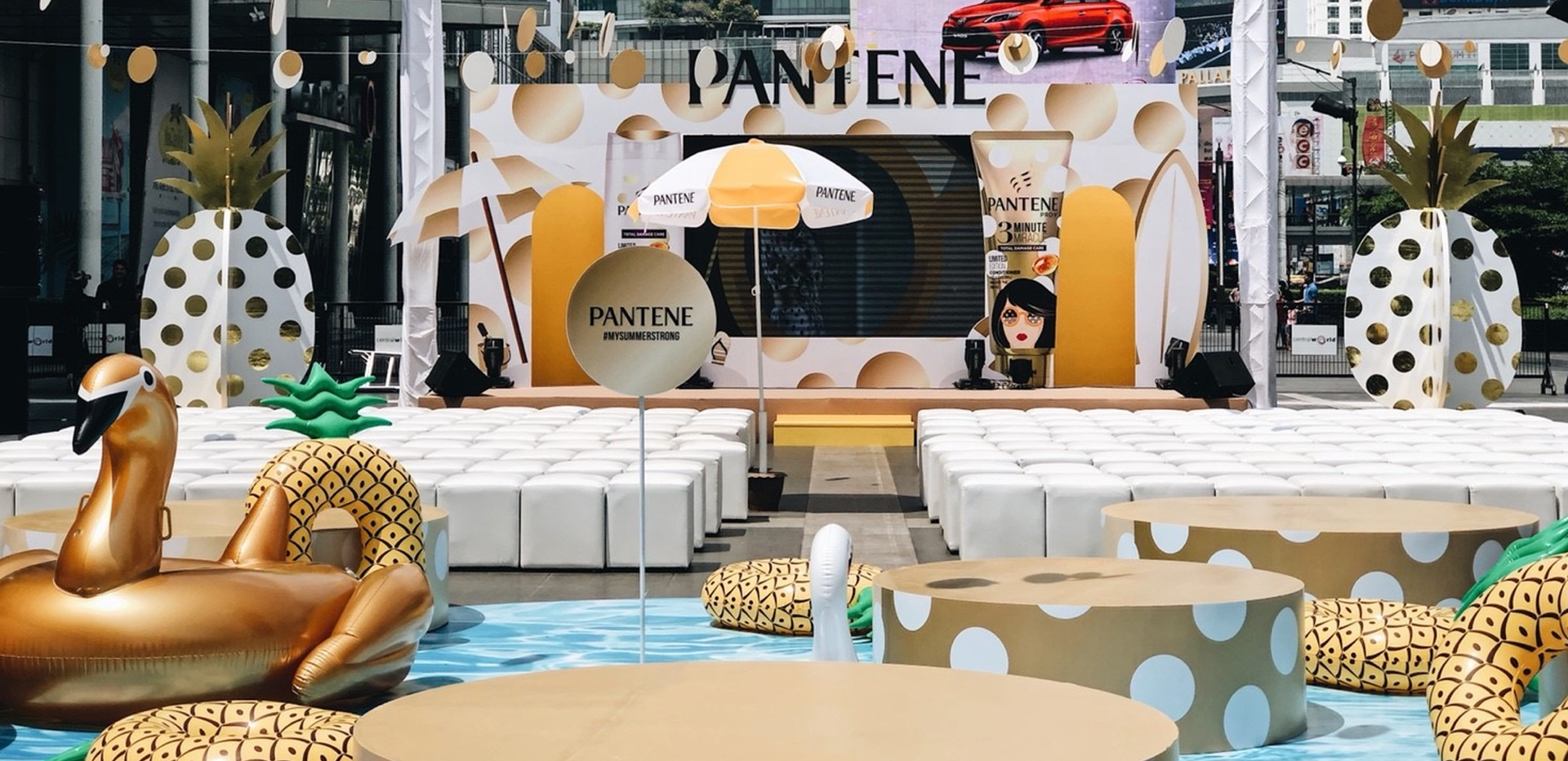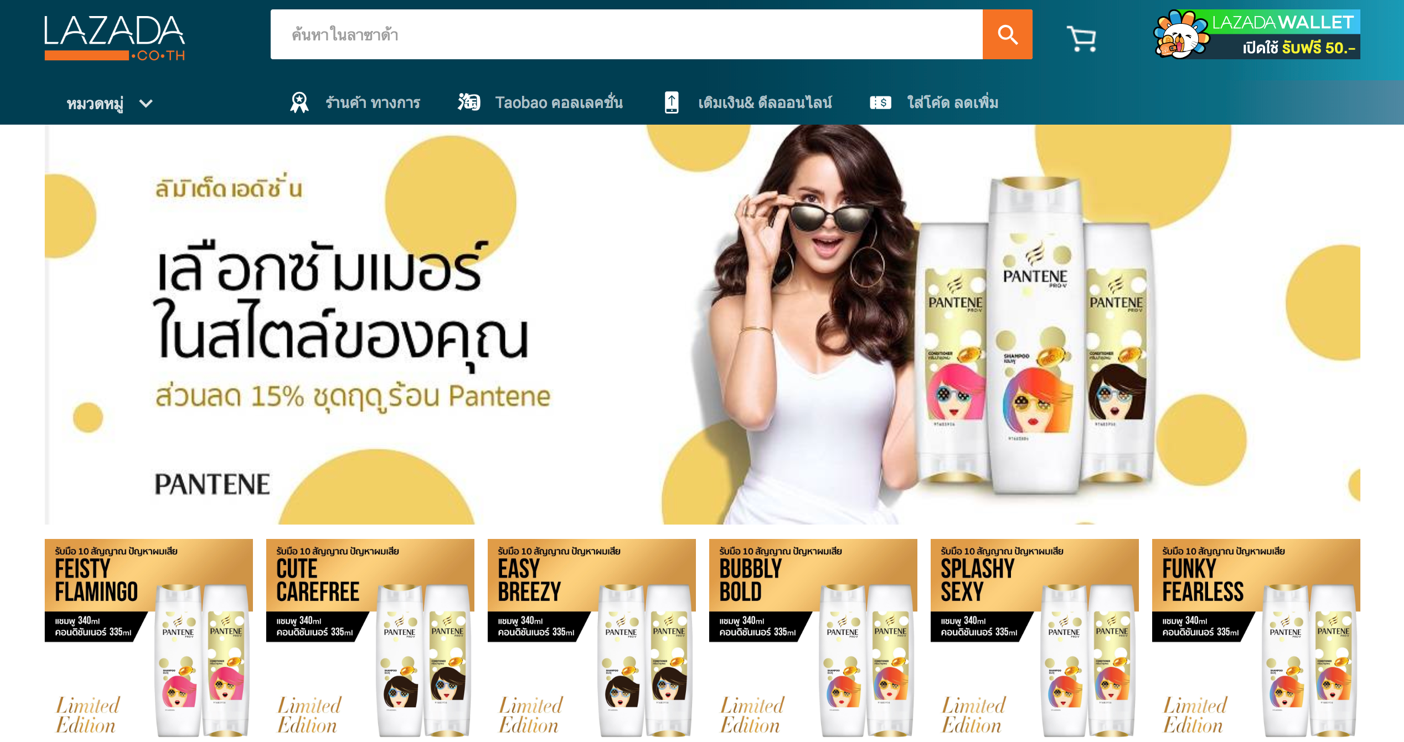 Creative Directors: Apiwat and Irvine // Creative Team: Celine Paul, Hunter Hughes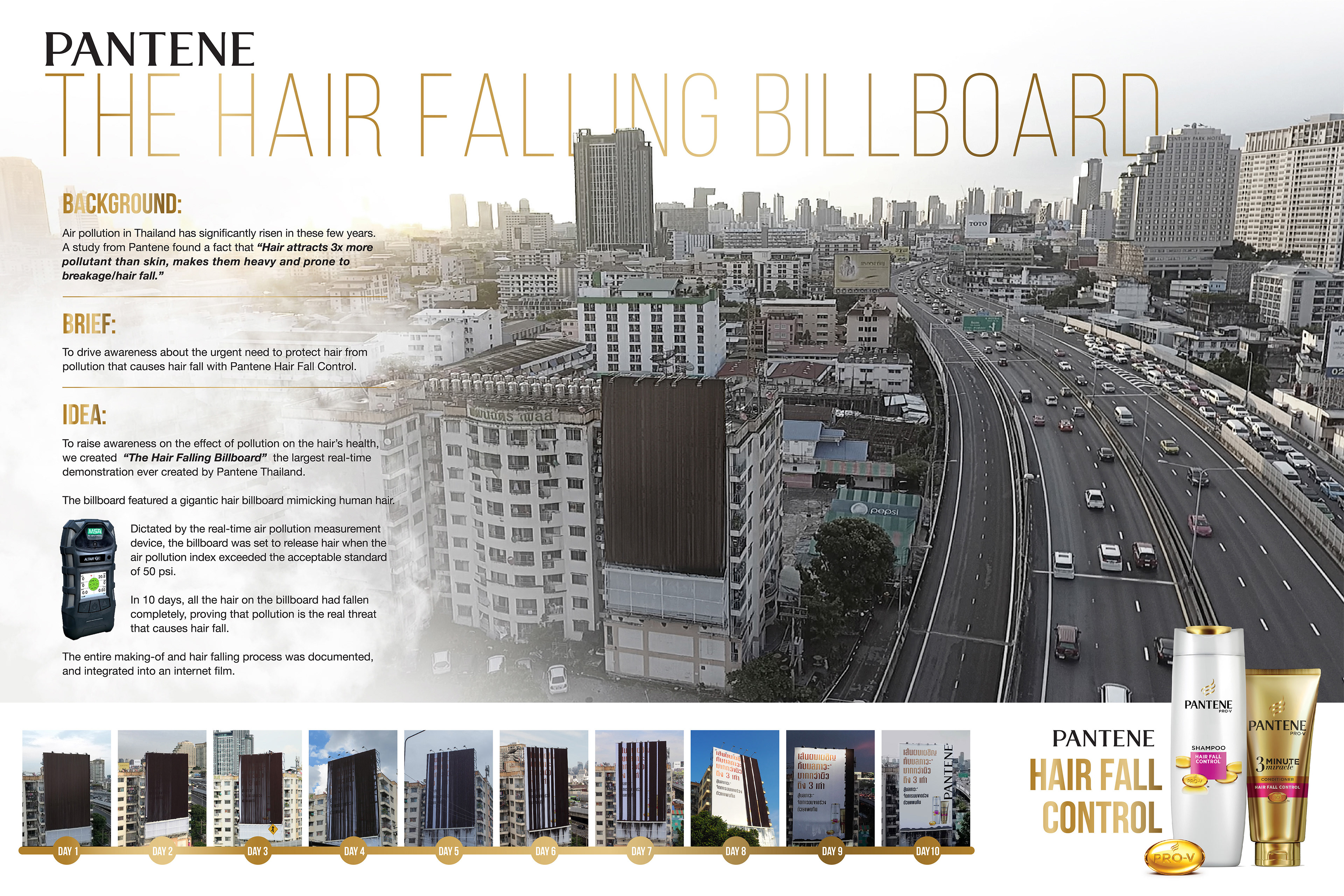 When Pantene Thailand briefed us about the project, we thought that this was a new news for the women, because as much as we knew about how pollution affects our health, we rarely think of it as the source of our hair fall problems. 
The result was this gigantic hair billboard. It was so massive and different from what Pantene had been done in the past, it created a buzz on the social media. Some people thought it was an ad for a new horror movie, some thought it was an art installation, some guessed correctly that it had something to do with a shampoo ad. Anyway, whatever the guess was, it created a conversation about Pantene and most importantly, broke the record of the highest sales conversion results in Pantene Thailand's history. 
The work have been awarded with: Bronze in Adfest 2018, Adstar Finalists and selected as top 5 best work in Global P&G Council in New Orleans. 
CCO: Jureeporn Thaidumrong // Creative Directors: Apiwat and Irvine // Creative Team: Bo Tanongsak, Jidapa Udomkittivorakul, Attaphong Rakkatham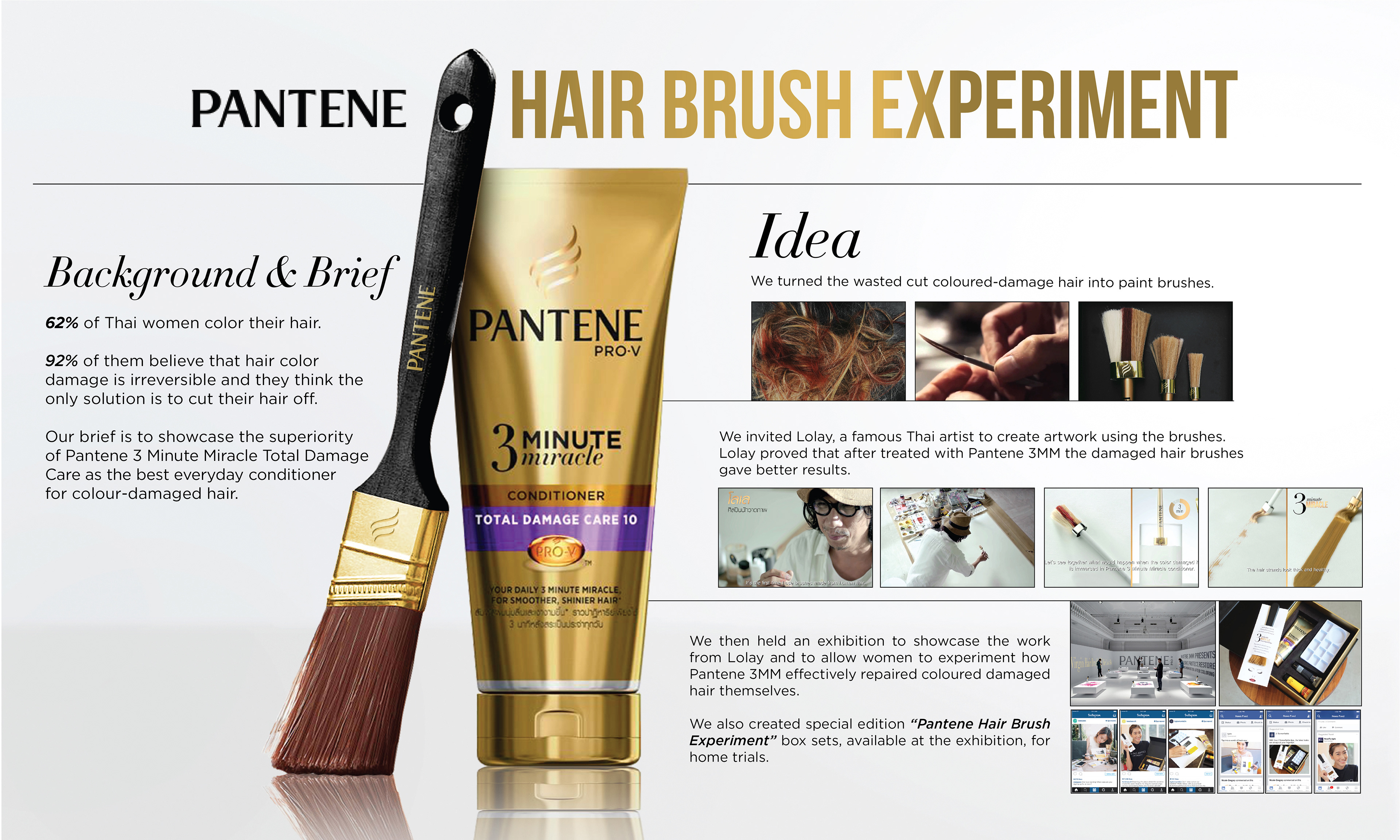 Pantene 3 Minute Miracle does work like a miracle (they even called it the Golden conditioner in Thailand). However, Thai women are skeptical that it can really help with the damage caused by hair colour. So, to demonstrate the product effectiveness (or its "miracle"), we created an experiment that brought the damaged hair back to life. 
The success story: Pantene 3 Minute Miracle was selected as  the no.1 conditioner for colour-damaged hair (by top Thai magazines). And with a record sales increase +38%, P&G Thailand Hair Care got awarded in P&G GM Awards (for the best performing market in Asia Pacific based on sales conversion results).
The work has also won numerous awards such as: "Best in Class Local Maximisation" in APAC 2016, Bronze in Adman Awards 2016, Finalists in Spike Asia 2016 and Adfest 2017. 
Creative Directors: Apiwat + Irvine // Creative Team: Kanokwan Chatkaemanee, Wuttinun Nakprom